Google is an evil company. When they're not surveilling billions of people
Facebook and Google's pervasive surveillance of billions of people is a systemic threat to human rightsThere needs to be a radical transformation of Facebook and Google's surveillance business model as it poses a systemic threat to human rights,

www.amnesty.org/en/latest/news/2019/11/google-facebook-surveillance-privacy/, they're trying to harm the web
Google resumes its attack on the URL bar, hides full addresses on Chrome 86But you'll be able to opt-out in the right-click menu, so there's that
www.androidpolice.com/2020/08/13/google-resumes-its-senseless-attack-on-the-url-bar-hides-full-addresses-on-chrome-canary/ or firing employees for organizing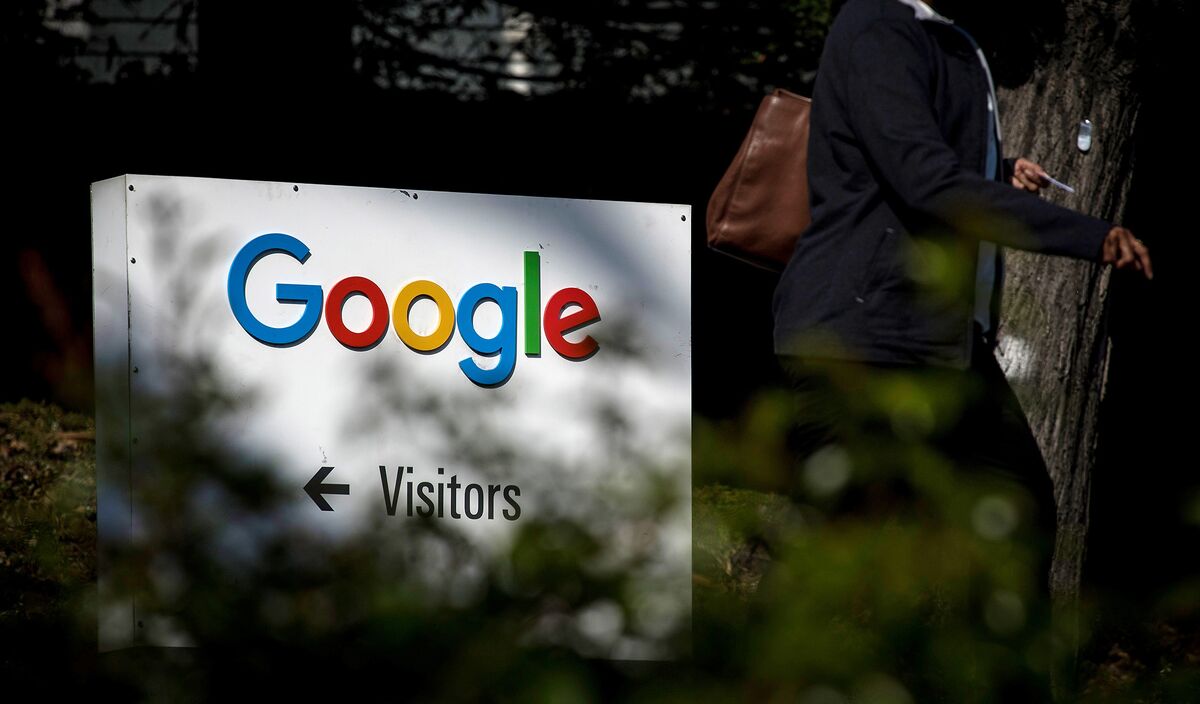 Google Fires Four Workers, Including Staffer Tied to ProtestGoogle fired four employees for what the technology giant said were violations of its data-security policies, escalating tension between management and activist workers at a company once revered for its open corporate culture.
www.bloomberg.com/news/articles/2019-11-25/google-fires-four-employees-citing-data-security-violations. My first entry on this blog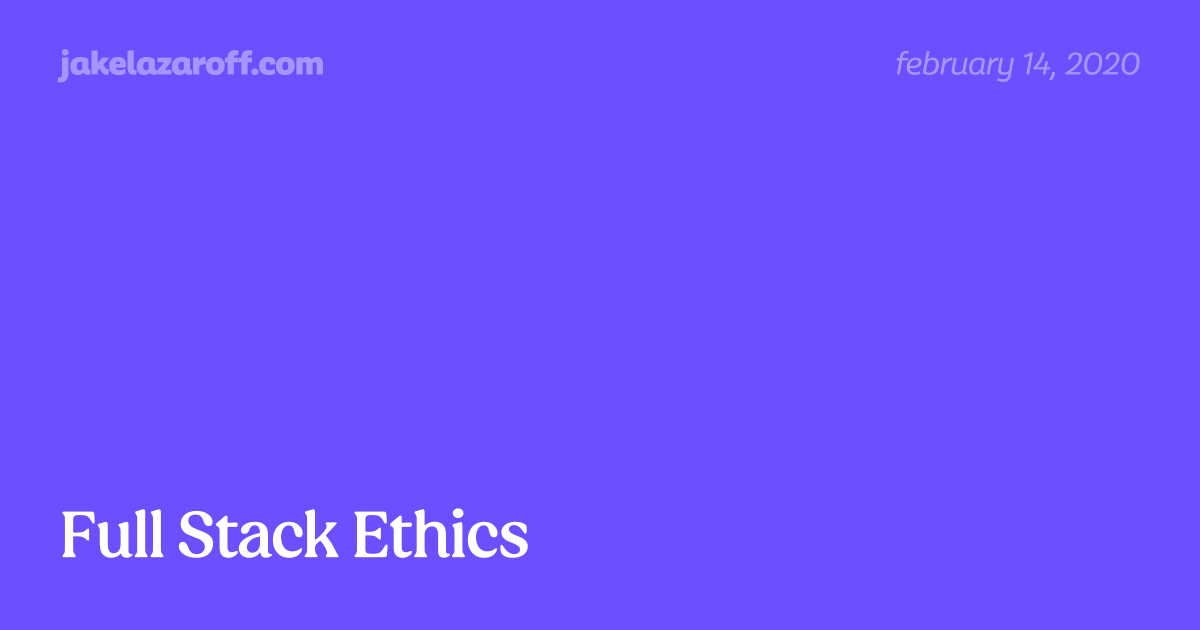 Full Stack Ethics | jakelazaroff.comWe need to get real for a second. The money and data that we use to build "ethical" software often goes to companies that violate the very principles we try to embody.

jakelazaroff.com/words/full-stack-ethics was about reasons to avoid Google products. I don't like Google!
The thing is, Google is everywhere, and Google is free. It's probably not much of an exaggeration to say that everyone who spends time online has used a Google service. In a lot of cases, they're the default option that people choose without thinking. At some point, I just decided to stop. No more Google in my life.
Is that even possible in 2020? Mostly!
Some Google services are easily replaced. Others are difficult because of network effects, and still others just don't seem to have any good competitors that I've found.
So here are all the Google services I used to use, how easy it is to avoid them and what I use instead.
Google search
I thought this one would be okay, since it's a big target. The most promising competitor here seems to be DuckDuckGo
DuckDuckGo — Privacy, simplified.The Internet privacy company that empowers you to seamlessly take control of your personal information online, without any tradeoffs.
duckduckgo.com/, but ultimately I've been disappointed by their search results. They're fine for easy queries, like if I type the exact name of what I'm searching for. More complex queries — for example, pasting an error message from my terminal — are not great. DuckDuckGo make it easy to search Google by prefixing a query with g!, which I end up doing far too often.
Difficulty: medium
Google Chrome
If you've written it off in the past, you should revisit Firefox
Firefox - Protect your life online with privacy-first productsFirefox is more than a browser. Learn more about Firefox products that handle your data with respect and are built for privacy anywhere you go online.
www.mozilla.org/en-US/firefox/. It's fast, its developer tools are great and it aggressively blocks trackers and advertisers. As of writing this, it's blocked 339 trackers for me today.
That said, Mozilla's recent layoffs
Mozilla is laying off 250 people and planning a 'new focus' on making money"I desperately wish there was some other way."
www.theverge.com/2020/8/11/21363424/mozilla-layoffs-quarter-staff-250-people-new-revenue-focus — including their developer tools teamتغريدة / Twitter

twitter.com/SteveALee/status/1293487542382333952 — are worrying. If Firefox starts going downhill again, I'll probably switch to Safari. That would suck, though — Firefox is the last major bastion against the Webkit/Blink browser engine monoculture.
Difficulty: easy
Android
I use an iPhone, so no problems here!
This might be a good time to mention that I have qualms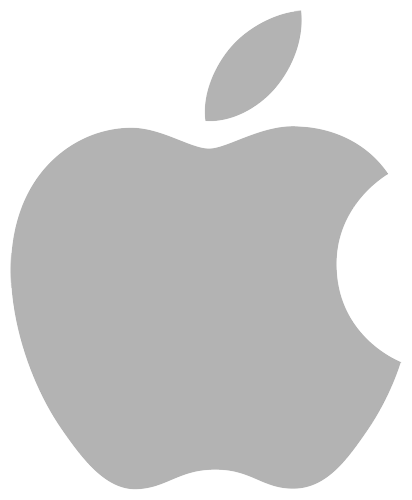 Fact Sheet: Apple and Tax AvoidanceApple is the most valuable public company of all time with a market value of more than $800 billion. Last year, it cleared $45.7 billion[iii] in profits after taxes, making it the most profitable company in the Fortune 500 for the third straight year.

itep.org/fact-sheet-apple-and-tax-avoidance/ with
Workers at Apple supplier in China describe health and safety hazardsAt a Catcher Technology Co. manufacturing complex in the Chinese industrial city of Suqian, about six hours' drive from Shanghai, workers stand for up to 10 hours a day in hot workshops slicing and blasting iPhone casings for Apple Inc., handling noxious chemicals sometimes without proper gloves or…
www.latimes.com/business/technology/la-fi-tn-apple-china-catcher-20180116-story.html Apple
Why Third-Party Browsers Will Always Be Inferior to Safari on iPhone and iPadiOS supports third-party browsers, but not like you might expect. Third-party browsers will always be inferior to Apple's own Safari on iPhone and iPad — at least until Apple relaxes their restrictions.
www.howtogeek.com/184283/why-third-party-browsers-will-always-be-inferior-to-safari-on-iphone-and-ipad/, too — but they seem to be the least worst of the two real choices for a cell phone.
Difficulty: easy
Gmail
There are a million and one email services, so I wasn't expecting too much trouble with this one. Partially because my email address is @jake.nyc, not @gmail.com, so there was no annoying transition where everyone had to update their contact info.
I went with Fastmail
Home PagePlans start at $3 a month. 30-day Free Trial. All the Control and Features you love with no creepy surveillance. Stop paying for email with your privacy.
www.fastmail.com ($50 per year on their annual plan) and I have no complaints. It was super easy to import all my emails from Gmail. The webmail and phone apps are both good — although because my work uses Gmail, I use Spark
Spark Mail — Smart. Focused. Email.Spark helps you take your inbox under control. Instantly see what's important and quickly clean up the rest.
sparkmailapp.com/ in order to have all my email accounts in one app.
Difficulty: easy
Google Calendar
Fastmail email accounts come with a calendar, and it's interoperable with Google calendars. Or they're both compatible with some open standard; I'm not a calendar power user. Whatever the case, it works fine.
Difficulty: easy
Google Maps
After the disastrous Apple Maps rollout, I was worried that this would be a tough one to replace. Not so! If you have an iPhone, Apple Maps
MapsMaps is packed with smart features that make getting to and getting the most out of your destination fast and easy.
www.apple.com/ios/maps/ gives you everything you want in a maps app. And their maps have gotten really goodApple's New Map Data, Expansion #7: Final Parts of the Continental U.S.
www.justinobeirne.com/new-apple-maps-continental-united-states. I'm happy to report that you can leave those fears in 2012.
If you're a city dweller like I am, there's an even better option: CityMapper
Citymapper - The Ultimate Transport AppThe ultimate transport app - iPhone / Android / Web

citymapper.com/, which focuses specifically on public transit. They also have real-time transit alerts and offline maps. I use CityMapper whenever I'm taking public transit, and Apple Maps on the rarer occasion that I'm driving somewhere.
Difficulty: easy
Google Docs
The only two of these I really use are Docs and Sheets. I'm mostly able to cover everything with a combination of tools: iA Writer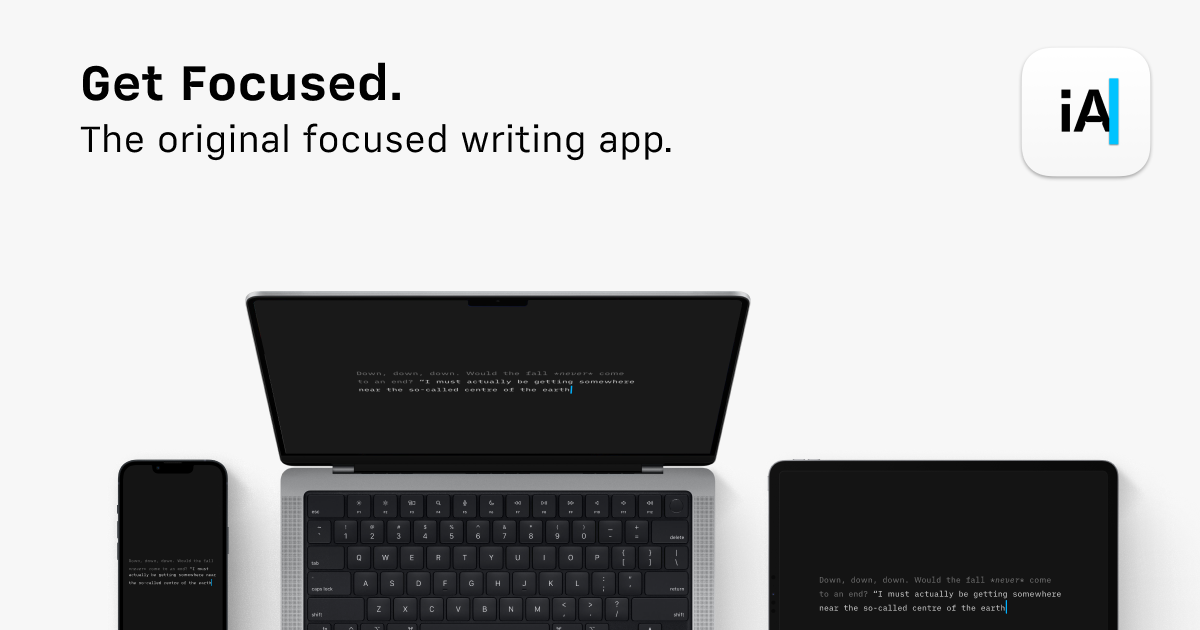 iA Writer: The Benchmark of Markdown Writing AppsPlain text. Total focus. The Industry standard Markdown text editor. Available for Mac, iPhone, iPad, Android, and Windows. Download it now, try it for free

ia.net/writer for prose, Notion
Your connected workspace for wiki, docs & projects | NotionA new tool that blends your everyday work apps into one. It's the all-in-one workspace for you and your team.
www.notion.so/ for general note-taking and SoulverSoulver 3 - Notepad Calculator App for Mac & iPadSoulver is a notepad calculator app for Mac & iPad. It supports currency & unit conversions, dates and times, percentages, time zones, variables and more.
www.acqualia.com/soulver/ for math related stuff. I would like to find a good full–featured spreadsheet replacement but so far that hasn't been a huge obstacle.
The real issue is that I often use documents and spreadsheets with other people. And unfortunately, Google has built a nice little walled garden here. There's no easy way for me to collaborate with someone else without forcing them to also forego Google Docs. On top of that, other services build on top of Google's products. I use Tiller
Tiller: Manage Your Money, Your WayTiller keeps your finances updated in your own private spreadsheets, so you can easily manage your money, your way.
www.tillerhq.com/ to stay on top of my spending, but they only support importing data into Google Sheets and Microsoft Office 365.
Difficulty: hard
Google Drive
This is basically the same story as Google Docs, with the caveat that it's much less common for me to need a shared filesystem with someone. I use Dropbox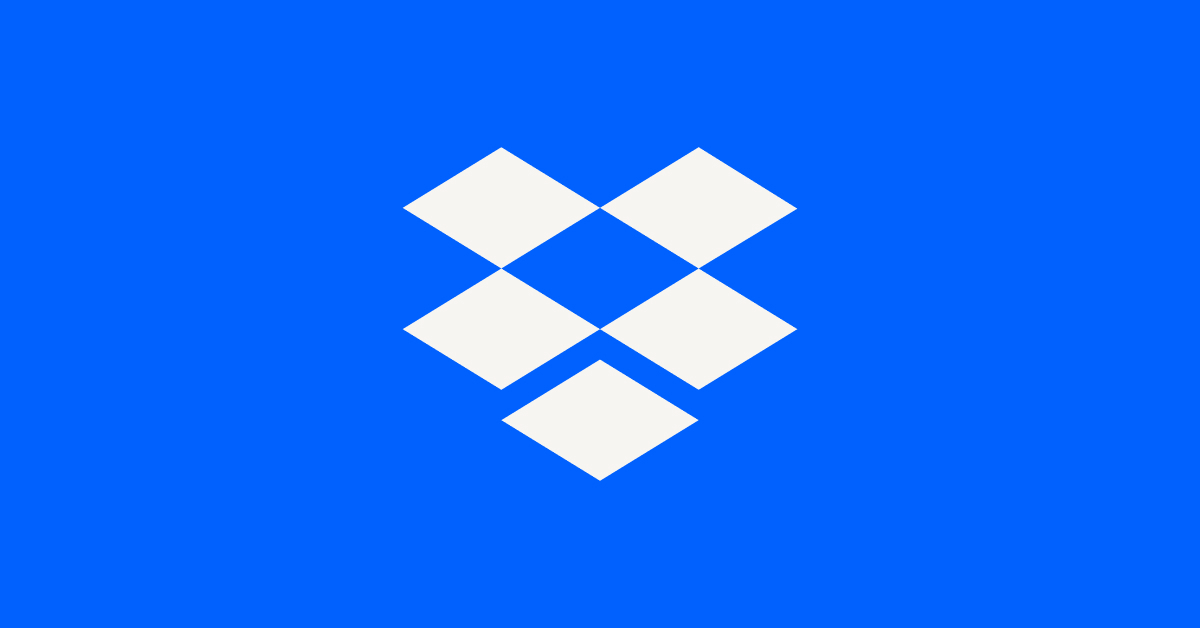 Dropbox.comDropbox helps you simplify your workflow. So you can spend more time in your flow.

www.dropbox.com for myself, which usually suffices when I need to share a file. That said, it's still part of the same ecosystem as Google Docs, which makes it hard to avoid if you use the former.
Difficulty: medium
Google Analytics
Privacy conscious analytics services seem to be en vogue these days, so it wasn't difficult to find a replacement I liked. I picked Fathom
The Google Analytics alternative without compromiseFathom Analytics is a simple, privacy-focused (GDPR compliant) Google Analytics alternative.
usefathom.com/ and have been very happy with it. It's $14 a month and you can put it on as many websites as you want; I have it powering both this site and SongRender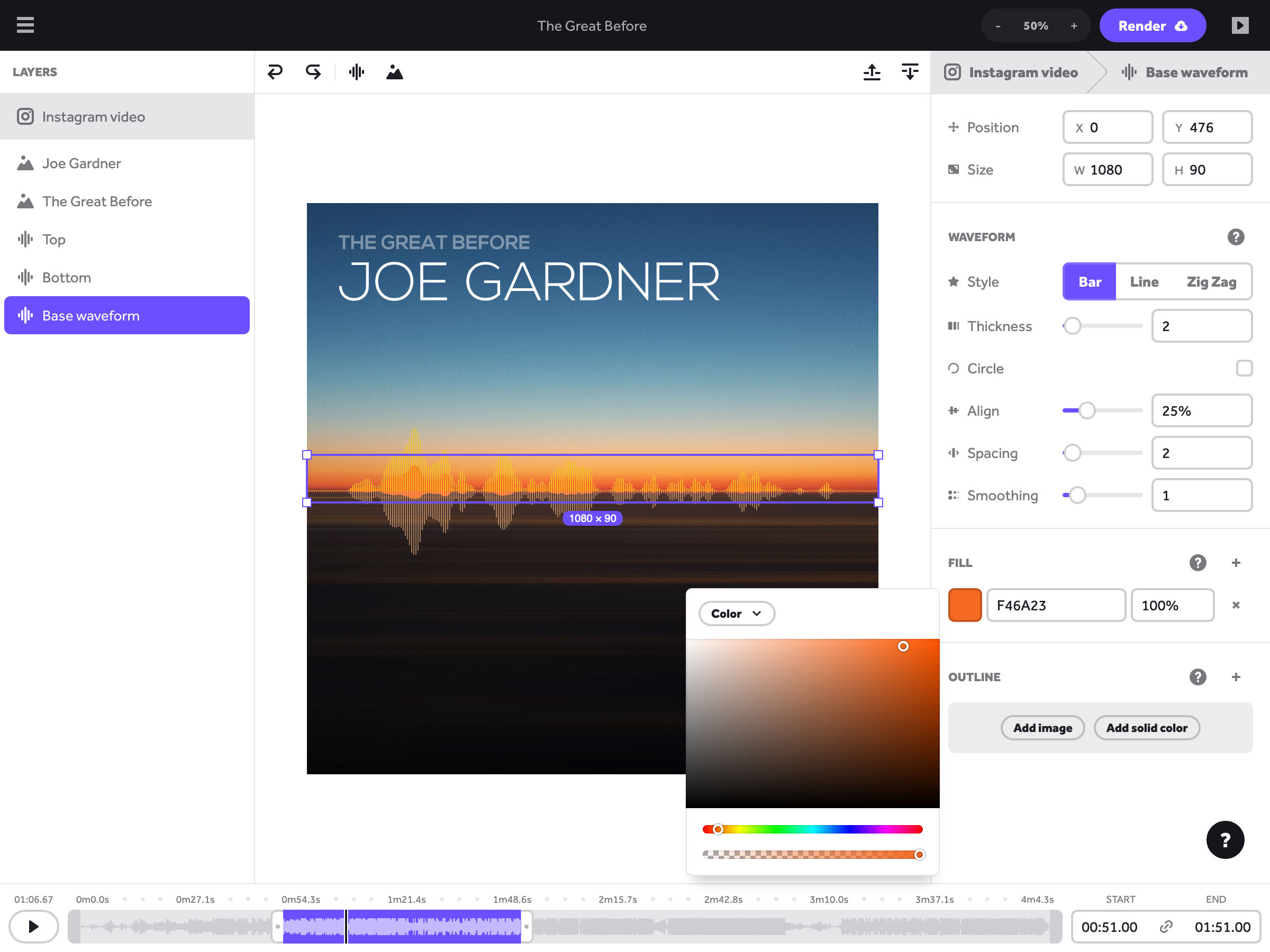 Make your audio stand out on social mediaSongRender lets you create music visualizers, podcast clips and more to help grow your audience online.

songrender.com.
There are a bunch of obscure metrics Google Analytics gives you that Fathom doesn't have, but I've never missed them. Maybe I would if I were really into marketing data. But pageviews, uniques, referrers, time on site and bounce rate is enough for me.
Difficulty: easy
YouTube
This one is a little weird, since the differentiating factor between YouTube and competitors is content rather than a set of features. I'm not a big YouTube user so it doesn't bother me too much, but if someone sends me a video there's basically no way for me to see it elsewhere.
I'm rating this one "hard" because it's basically irreplaceable, but as someone who doesn't watch many YouTube videos anyway it doesn't really affect me. Your mileage may vary!
Difficulty: hard