It's pretty awesome to be able to say this: SongRender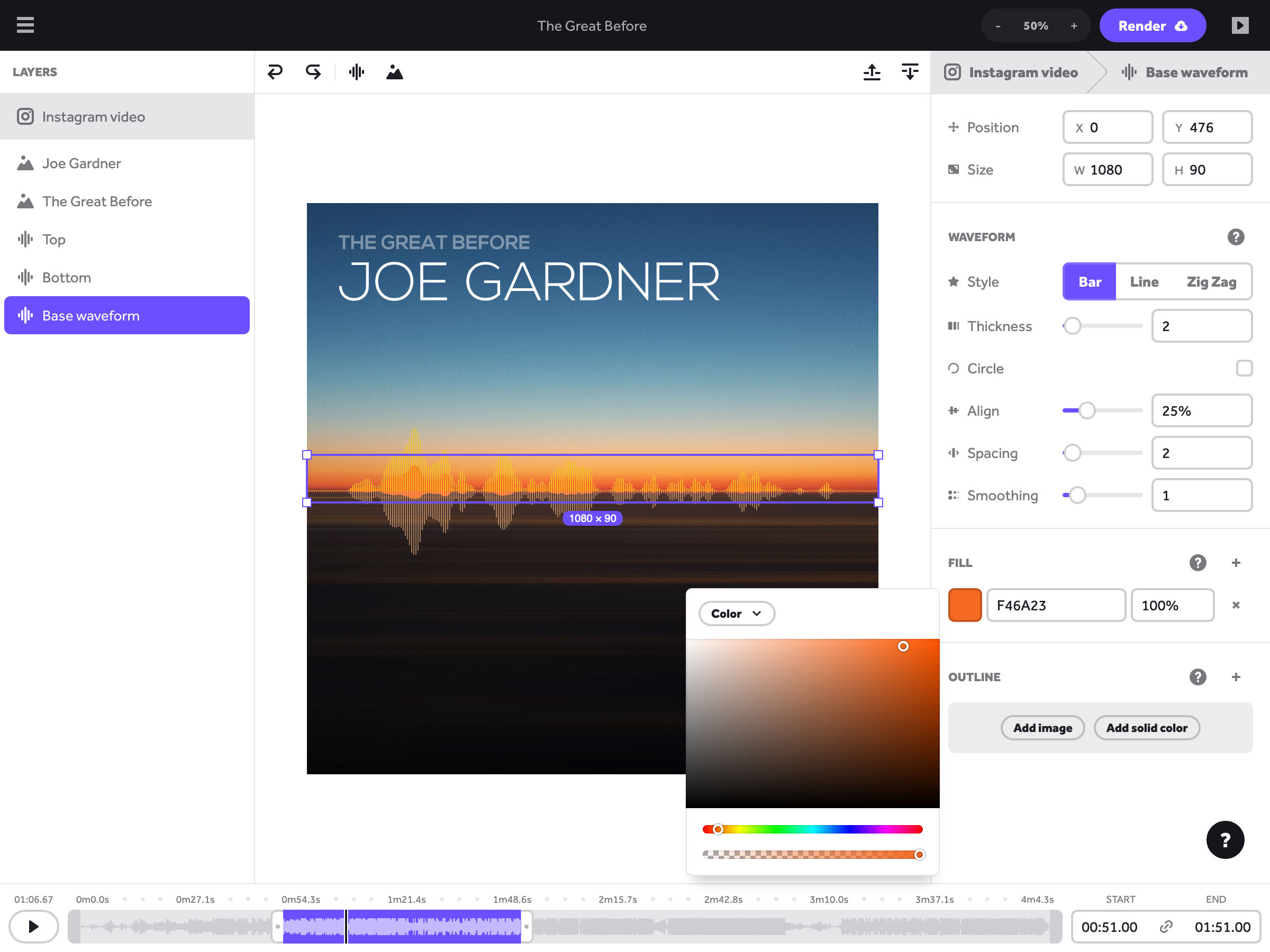 Make your audio stand out on social mediaSongRender lets you create music visualizers, podcast clips and more to help grow your audience online.

songrender.com, the music visualizer video app I work on, launched one year ago today! And when you include the six months of work that preceded the launch, it's by far the longest I've kept up a side project. There's a post on the blog over there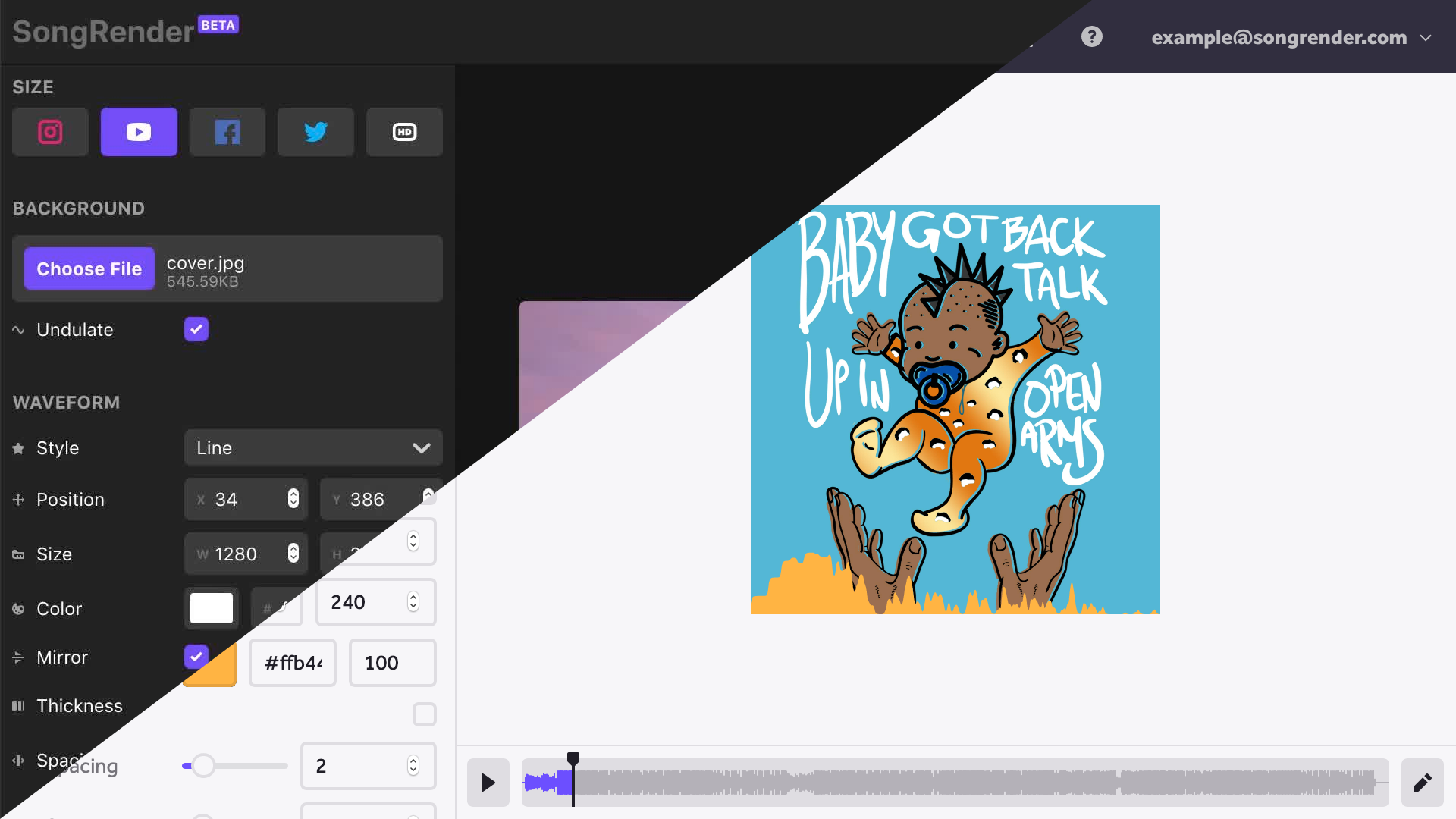 SongRender Turns One!SongRender turns your audio into animated videos to help you grow your audience online.

songrender.com/blog/songrender-turns-one/ celebrating the user–facing improvements. Here, I'm giving a behind–the–scenes look.
First, the numbers. Around 5,500 people visited the website (hard to know exactly, since I switched from Google Analytics to Fathom
The Google Analytics alternative without compromiseFathom Analytics is a simple, privacy-focused (GDPR compliant) Google Analytics alternative.
usefathom.com a few months in). People have rendered over 500 videos, with almost 300 since the big relaunch three months ago. SongRender has grossed $427.28, but cost $881.60 — a net loss of $511.99, once you subtract Stripe's fees as well.
100% of the cost goes to infrastructure. It might be a little over–provisioned; I haven't spent a ton of time optimizing infrastructure costs. Ultimately, I need a server with a decent CPU and a lot of RAM and disk space in order to render videos. On the plus side, the infrastructure costs are unlikely to go up for a long time.
And if you consider that most venture–backed startups never make a profit, spending $42 per month on a fun side project doesn't seem too bad!
I started working on SongRender in the summer of 2018, after trying to figure out ways to promote my band's music online. I'd seen music visualizer videos on social media, but I couldn't find an easy way to create them. Every app I found was either overly complicated or impossible to use.
At the time, I didn't really know anything about audio or signal processing. And I still don't, really, but I've figured out enough that I can bang my head against the keyboard for a while and come out with something that works. Luckily, there are a decent amount of resources on the Internet on this topic. I owe a huge debt of gratitude to the signal processing Stack Exchange, without which I'd have been totally lost.
Sometimes it feels like it's a bit slow going. The goal is for SongRender to be profitable, and it is a little disheartening that after a year and a half of work I'm still losing money. It feels especially acute on the slow days. But I have to remember that the initial ramp is always shallower than expected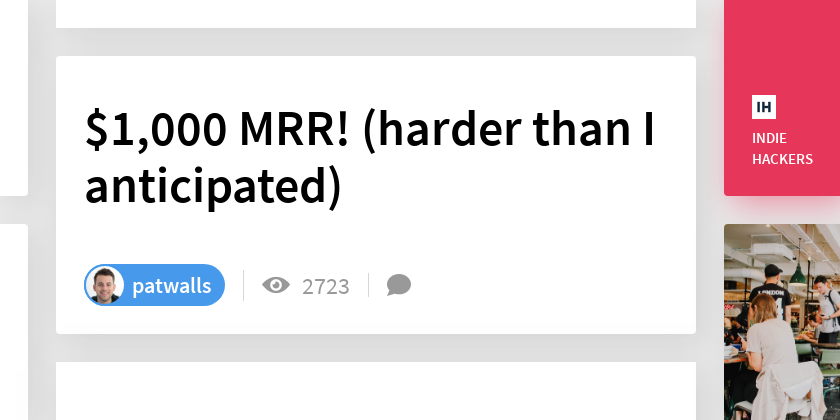 $1,000 MRR! (harder than I anticipated)Some of you might know my story, but I'm the founder of Starter Story. Over the past year, I've been working on a product called Pigeon. Anyways, Pigeon...
www.indiehackers.com/product/pigeon-for-gmail/1-000-mrr-harder-than-i-anticipated--M0rRp7S3kQ8_Kb8z18d.
That's compounded by the fact that it's also been a busy year as far as the rest of my life goes. I moved from Manhattan to Brooklyn. I got engaged and started planning a wedding. (Actually, two — one across the planet — which I would not recommend if you value your free time or sanity.) My band played Afropunk Brooklyn
babygotbacktalk - AFROPUNK
afropunk.com/festival/brooklyn/line-up/babygotbacktalk/, a big festival featuring huge names like Gary Clark Jr. and FKA Twigs. We played our first out–of–state show at the famous 924 Gilman in Berkley. I started this blog.
Between all that, I managed to ship the MVP for SongRender, which would email your rendered video at the end and lose all your work if you refreshed the page. Seven months later, I shipped a big update with user accounts and a totally rewritten editor. I added themes, promo codes and bundles. Most of the work happened sporadically: long stretches without doing anything, punctuated by a week or two of focused effort.
Marketing fared a bit worse, although it too suffered from the intermittent commitment I was able to make. SongRender was featured on Product Hunt
SongRender - Product Information, Latest Updates, and Reviews 2023 | Product HuntSongRender lets you create music visualizers for social media. Break free from generic templates — start with your song, add a background, then customize any aspect of your waveform.
www.producthunt.com/posts/songrender, which brought a bunch of people but not many users. That's largely because the Product Hunt audience is mostly not the target audience for SongRender — an audience I've struggled to find. (The same is true of the various link aggregators to which I've submitted SongRender.)
I am building SongRender to scratch my own itchInstagram
www.instagram.com/p/B1ry_QyHQs_, but the connections I've made playing in bands are slightly different from the target audience of music producers. Most of my efforts have been on Reddit, which has been somewhat successful. Cold outreach is tough, but I'm trying to force myself to do it.
Something people don't talk about a lot is the psychic toll that a project like this takes on you. When I'm programming, I worry that I'm wasting my time building features no one will ever use; when I'm marketing, I worry that I'm promoting a product that sucks. I worry whether there's even a market for SongRender, even though the existence of multiple competitors suggests there is. And when I think of the competitors, I worry that one person working on bootstrapped side project won't be able to survive against a team of people working on the same problem full–time. I worry that during prolonged periods of work on SongRender, I'm neglecting my relationship and friendships.
Despite all that, working on SongRender is a ton of fun. Although I love my job at Parsec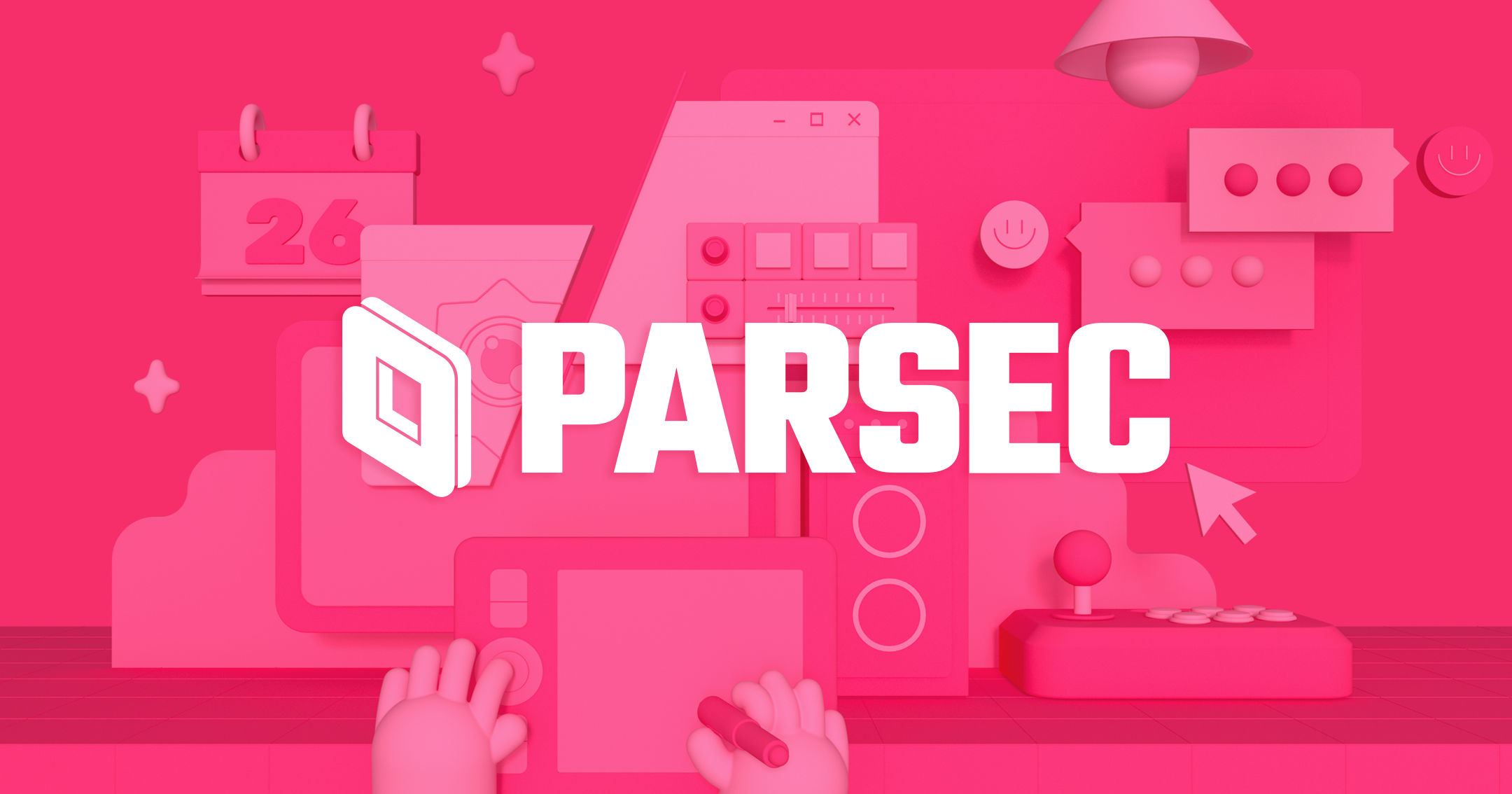 Connect to Work or Games from Anywhere | ParsecParsec is a remote desktop you'll actually love. Connect to work, games, or projects wherever you are, whenever you want.
parsecgaming.com, SongRender is creatively fulfilling in a way Parsec can't be. With SongRender, I get to — have to — do everything: design, development, support, writing, marketing. It's a lot of responsibility, but it's a lot of control. SongRender is mine, and that's an awesome feeling.
So, what's in store for year two? First, I'm going to put concerted effort into marketing. I don't feel that SongRender is feature–complete in the slightest, but at this stage I should probably devote way more time to marketing than I do to programming. 2020 is the year I get good at cold outreach!
As far as features go, the next big is monthly subscriptions. After that, there are a ton of new editor features I've been thinking about, plus rewriting parts of it to make it much faster.
Finally, much thanks to my brother Kevin for helping me with testing, feature suggestions and showing SongRender to people in the music industry; and to my fiancée Sarah for helping me with writing, general guidance and letting me talk about this way too much.
If you haven't tried SongRender yet, now's the time to check it out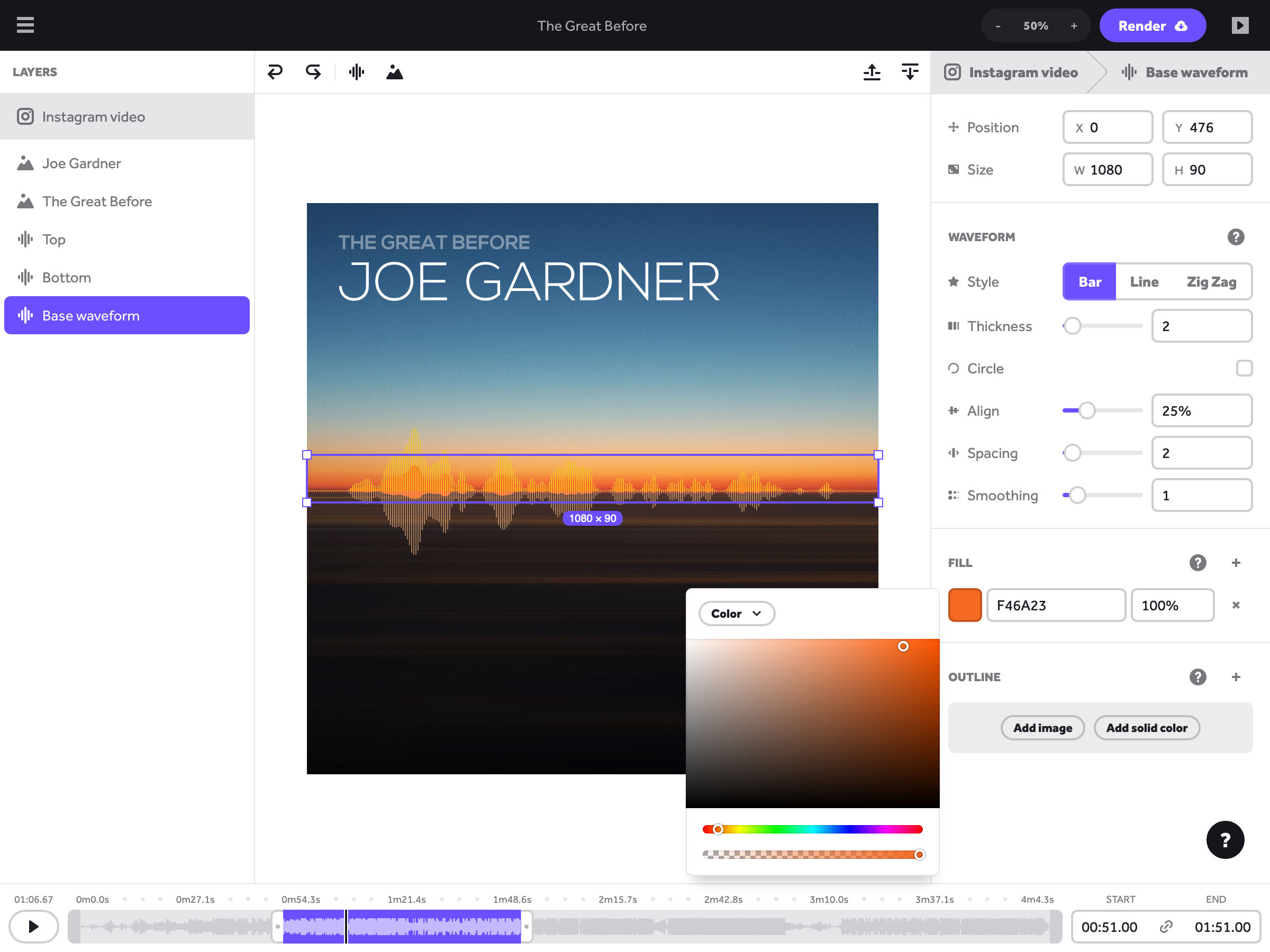 Make your audio stand out on social mediaSongRender lets you create music visualizers, podcast clips and more to help grow your audience online.

songrender.com. In celebration of launching one year ago, videos are free for the next week and just $1 for the rest of the month!